In this article we are going to cover Open Source Monitoring Tools for Linux-Prometheus, Grafana, Elastic search, Nagios Core, Zabbix, Cacti, Icinga, MRTG, Netdata, Sensu, Pandora FMS
Open Source Monitoring Tools for Linux
#1. Prometheus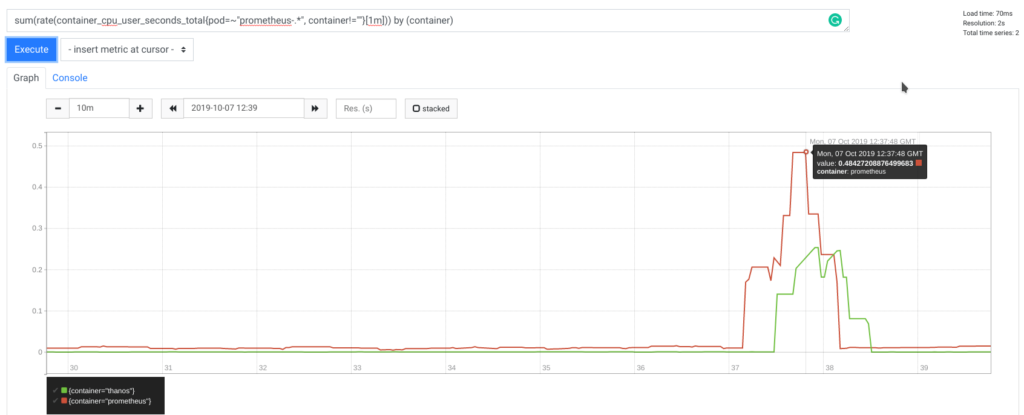 Key Features:-
Prometheus is an open source tool used for event monitoring and altering.
Prometheus has changed the way of monitoring systems and that is why it has become the Top-Level project of Cloud Native Computing Foundation (CNCF).
Prometheus components are written in Go.
Prometheus uses a powerful query language i.e. "PromQL".
The Prometheus servers are independent and able to gather time series by a pullover method over HTTP.
Advantages:-
In Prometheus tabs are on and handles hundreds of services and micro services.
Works as effectively one service to rule them all.
Prometheus use multiple modes used for graphing and dashboarding support.
#2. Grafana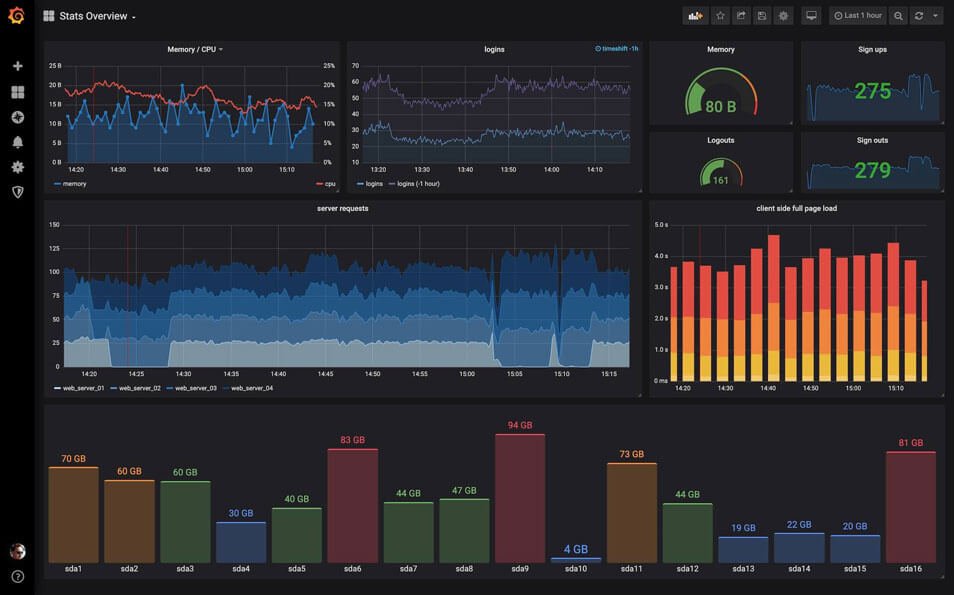 Key Features:-
Grafana is an open source tool used for event monitoring.
Grafana is a multi platform open source analytics and interactive visualization web application.
Grafana provides i) Charts ii) Graphs iii) Alerts
Grafana supports many databases and mix them together in the same dashboard.
In Grafana we can discover hundreds of dashboards and plugins in the official library of Grafana.
Advantages:-
Grafana is a completely open source and backed by a vibrant community or Grafana cloud.
Grafana cloud can be easily installed and used on any platform.
Due to backed by vibrant community, new ones (plugins) are added to it almost every week.
#3. Elastic Stack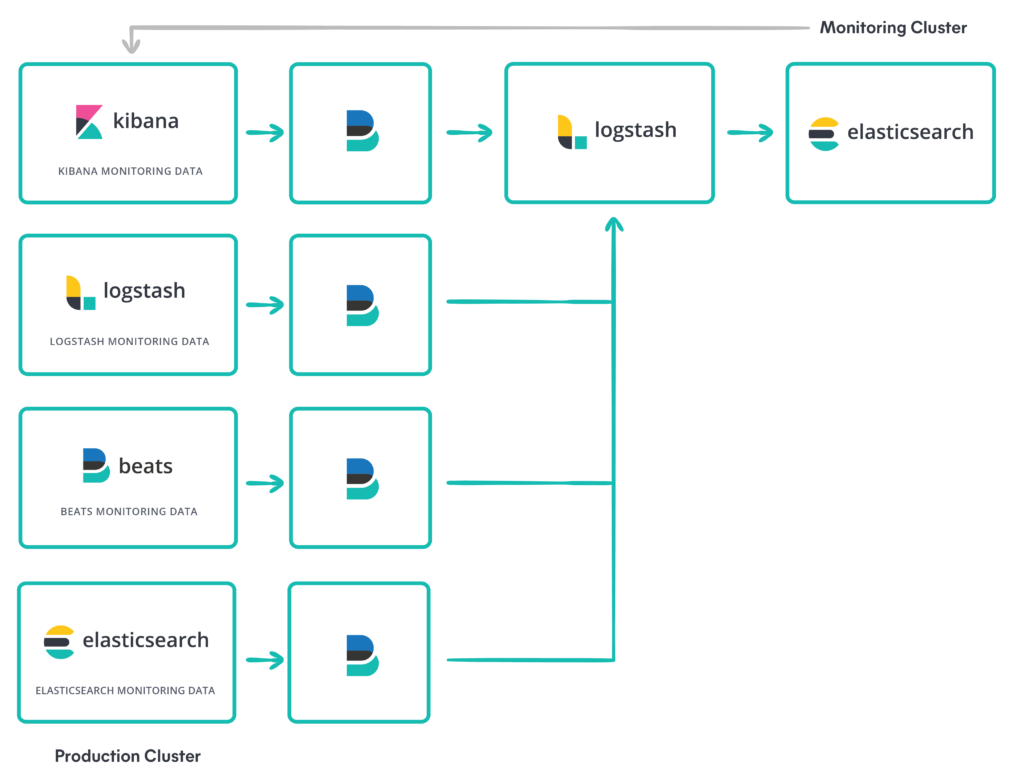 Key Features:-
Elasticsearch is a open source search, distributed and analytics engine which is build on Apache Lucene and developed in Java.
Elasticsearch allows you to store, search, and analyse huge volumes of data quickly
Elasticsearch gives the result as per your searches on milliseconds.
Elasticsearch is a server that can process JSON requests and give you back JSON data.
Elasticsearch backend components includes
i) Cluster
ii) Nodes
iii) Shards
iv) Replicas
Advantages:-
Elasticsearch searches an index, due to this it is able to achieve fast search response.
Elasticsearch monitors the Cluster Health.
In Elasticsearch we can enable Self-monitoring.
We can also easily enable monitoring Elasticsearch nodes with Metric beat.
#4. Nagios Core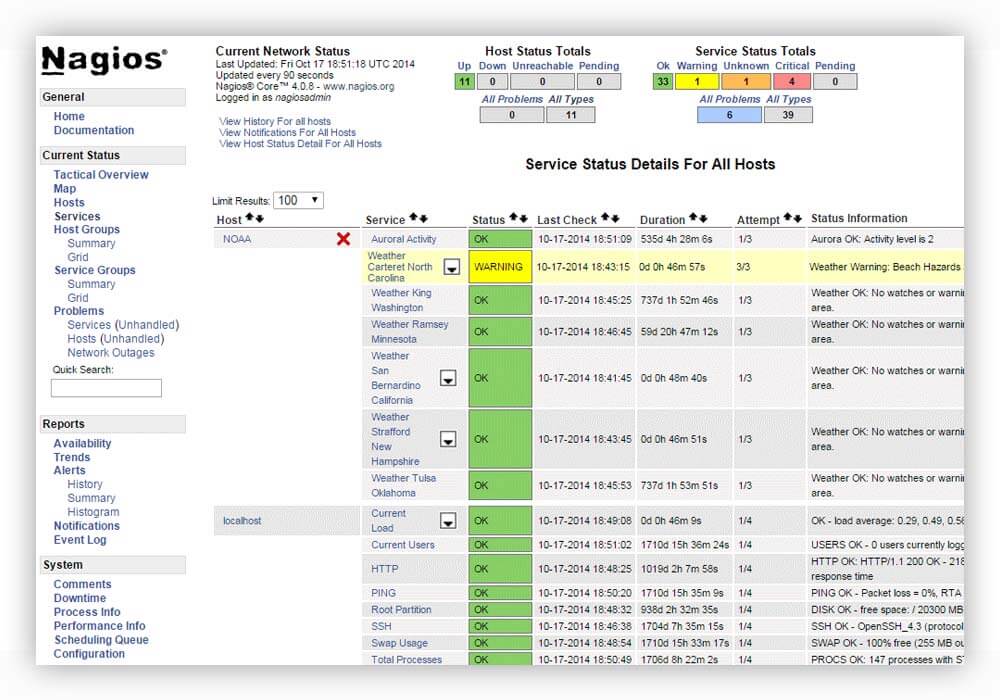 Key Features:-
Nagios core is used for continuous monitoring of servers, network, applications, business processes and infrastructure.
Nagios core is scalable, manageable and secure server monitoring tool.
Nagios core detects network errors, server crashes and automatically sends the alerts.
In Nagios issues occurred can also be fixed automatically.
Nagios uses the results from the plugins to determine the current status of the hosts and services on your network.
Advantages:-
Nagios is built on a server/agents architecture which makes easy to communicate with servers.
In Nagios core, fast detection of server and network protocol failures can be done.
In Nagios core 3500 different addons available to monitor your servers.
Using Nagios core, saves our time as monitoring everything is done at one single platform.
#5. Zabbix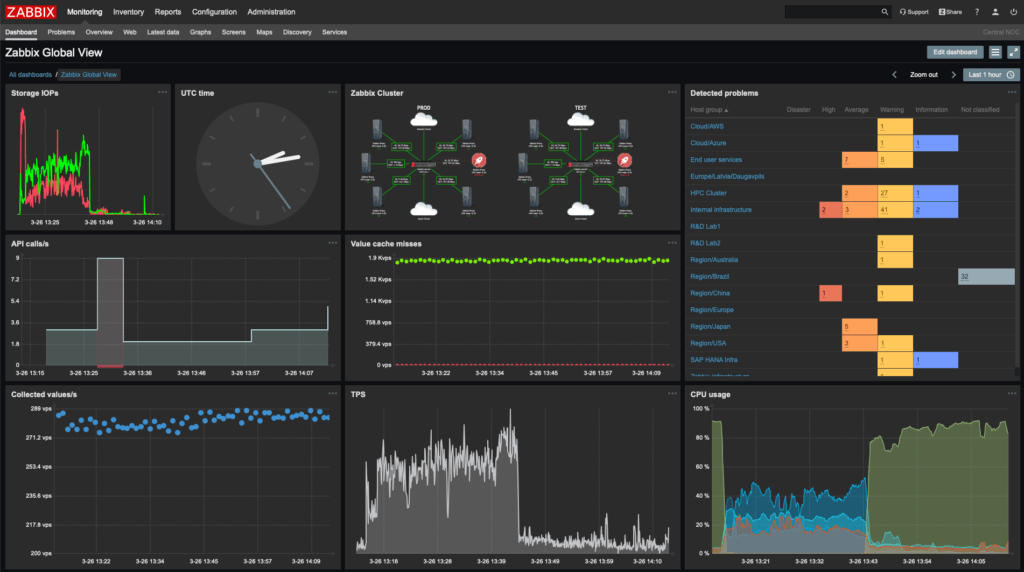 Key Features:-
Zabbix is purely open source and free server monitoring tool.
We can easily monitor severs, applications and network devices, which gives accurate statistics and performance data
Data collected by Zabbix, it will be easy to analyze our infrastructure.
Types of monitoring done by Zabbix-
i) Network monitoring
ii) Server monitoring
iii) Cloud monitoring
iv) Application monitoring
v) Services monitoring
Zabbix has end to end encryption and well authentication, and due to this Zabbix has a strong security.
In Zabbix there are multiple branches that is why distributed monitoring is possible at same time.
Advantages:-
Zabbix is designed to scale from small environments to large environments.
Zabbix is trusted by global brands worldwide like Dell, HP, Salesforce, T Systems, etc.
Zabbix has high availability because it has multiple servers like proxy servers, so load is distributed.
#6. Cacti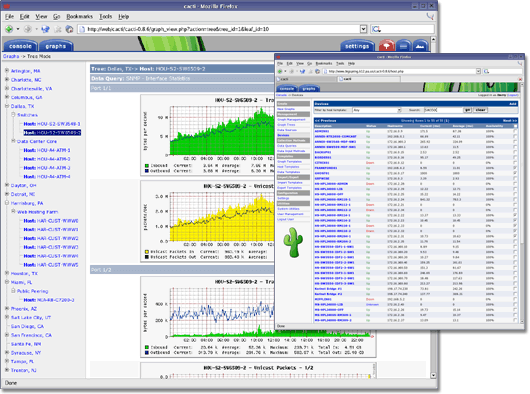 Key Features:-
Cacti is a open source network monitoring tool which is developed by The Cacti Group, Inc
Most useful feature of Cacti is its unlimited graph creation tool
Hardware monitoring is possible in Cacti.
We can also perform web server monitoring operations on Cacti.
Cacti Is build in SNMP support.
In Cacti we can graph network bandwidth utilization, ram usage, CPU load and other statistics.
Advantages:-
Cacti is user based management due to which it allows administrators to create and assign users.
Cacti can be extended to monitor any source via shell scripts.
Cacti has flexible data sources.
Remote data allocation can be done using Cacti.
#7. Icinga
Key Features:-
Icinga is completely open source and free monitoring tool.
Icinga is a scalable and extensible server monitoring system.
Icinga monitoring tool checks the availability of the resources and notifies you.
High availability is maintained in Icinga monitoring tool.
Distributed monitoring can be done in Icinga monitoring tool.
Clusters are present in Icinga
Advantages:-
Multithreaded design is implemented in Icinga that is why it runs thousands of check per second and due to this, Icinga is fast.
Icninga is completely top to bottom object oriented designed.
Icinga is flexible to use and to make hands on.
Services Monitoring problem are easily detected in Icinga and also recently resolved problems are also displayed.
Icinga monitoring tool also monitors the infrastructure health.
Icinga is ease of use.
#8. MRTG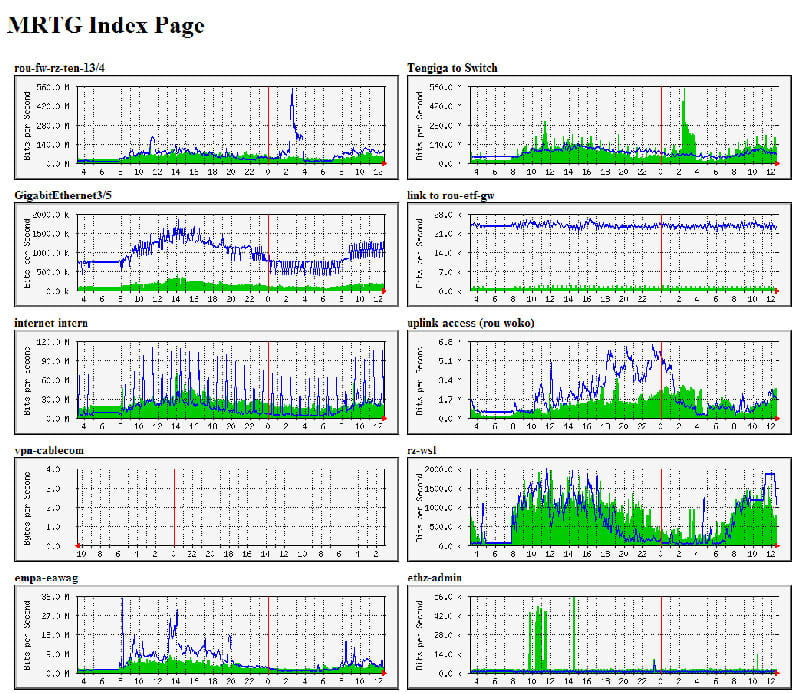 Key Features:-
MRTG stands for Multi Router Traffic Grapher.
MRTG monitoring tool is network monitoring tool.
MRTG uses SNMP (Simple Network Management Protocol) to monitor network traffic.
MRTG has Agent which has local knowledge of management information.
NMS (Network Management System) is present in MRTG which runs applications that monitor and control managed device.
In managed device it contain an SNMP agent and reside on a managed network.
Advantages:-
MRTG provides resources required for network management.
Agent makes the information available using SNMP.
Network traffic is properly analyzed using MRTG.
Live network traffic is analyzed in MRTG.
Network traffic is also monitored on our network ports and links.
MRTG is a open source monitoring tool.
Well network optimization.
Well network troubleshooting.
Good network administration is obtained.
#9. Netdata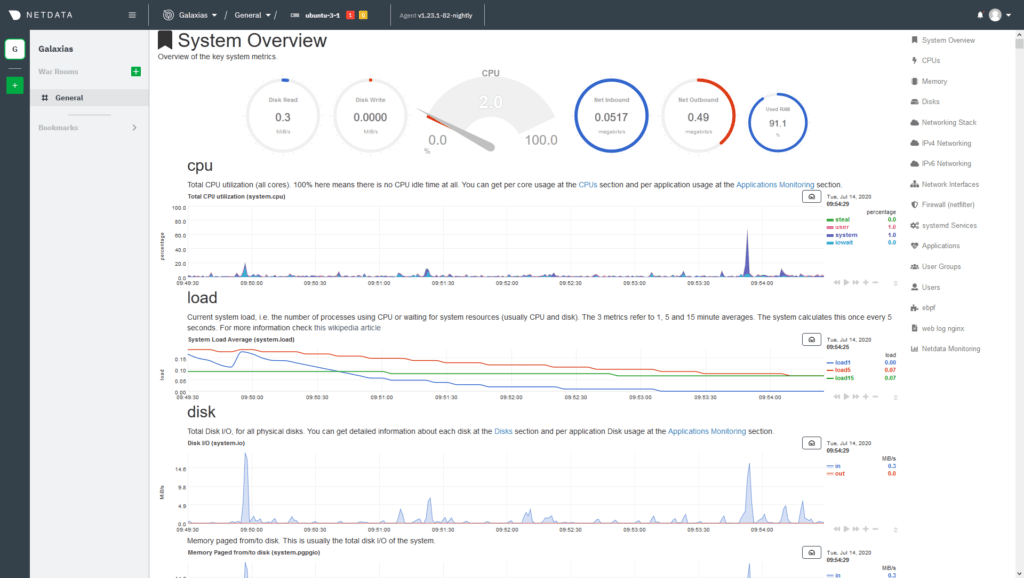 Key Features:-
Netdata is a distributed, performance and health monitoring for systems.
Netdata gives real time performance systems, applications.
Using Netdata we can monitor:-
i) Server
ii) System Application
iii) Containers
iv) Web Applications
v) Virtual Machines
vi) Databases
vii) IOT Devices.
We can monitor 1000 devices using Netdata.
We will need to install a python plugin for monitoring PostgreSQL databases.
Advantages:-
Netdata is mostly used tool which is an open source monitoring tool.
Netdata can also monitor specific SNMP devices.
Netdata has a good interactive web dashboards.
Netdata is fast and efficient.
Netdata is open source and platform independent.
RAM usage, kernel optimization monitoring becomes very easy by using Netdata.
#10. Sensu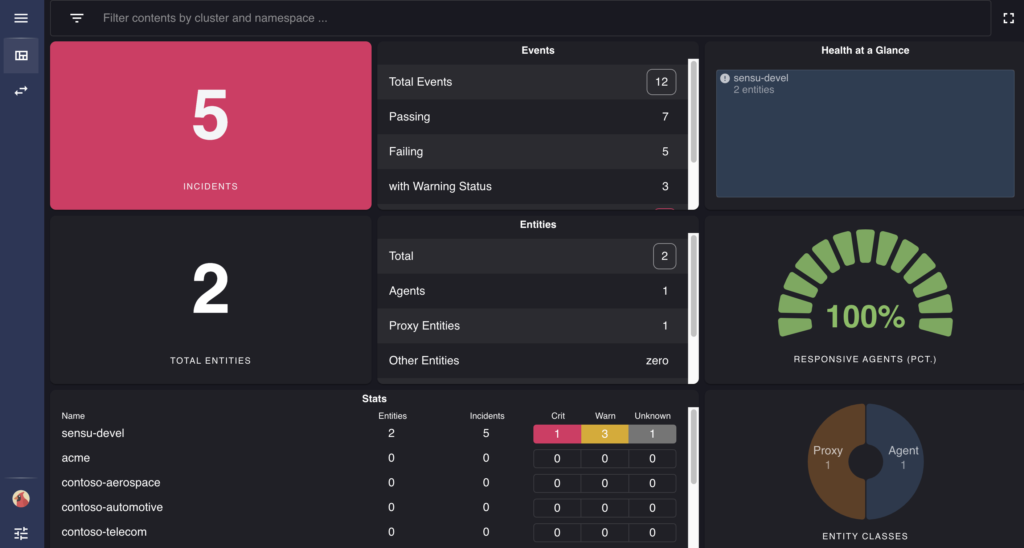 Key Features:-
Sensu is an open source event monitoring tool.
Sensu includes
i) Event
ii) Filter
iii) Mutator
iv) Handler
Sensu monitors Servers, Services, Applications health, network.
Sensu monitoring tool uses third-party integration.
Sensu monitoring tool uses sensu agent for operating system checks and metrics.
We can monitor cloud infrastructure using sensu monitoring tool.
Sensu is written in Ruby.
Advantages:-
Sensu monitoring tool is portable.
Sensu monitoring tool is easier.
Sensu monitoring tool fast.
We can create
i) Checks
ii) Register entities
iii) Handlers
iv) Filters, etc
using API.
#11. Pandora FMS
Key Features:-
Pandora FMS stands for Pandora Flexible Monitoring Solution.
Pandora FMS is a IT infrastructure monitoring tool in a single console.
Pandora FMS elements consists of Console, database, Servers, Agents.
By using Pandora FMS we can monitor:-

Network
Logs
Database
Cloud
Applications
User Experience
Servers
IPAM
SAP
IoT

It can do both remote monitoring and monitoring based on agents installed on the servers.
Advantages:-
Pandora FMS has an open source community edition.
It also has a Enterprise version which is used by many IT companies.
Pandora FMS's both open source and enterprise versions are regularly updated every month.
It has direct access from the console.
Conclusion:
We have covered Open Source Monitoring Tools for Linux-Prometheus, Grafana, Elastic search, Nagios Core, Zabbix, Cacti, Icinga, MRTG, Netdata, Sensu, Pandora FMS.
Related Articles:
Reference: