Hey everyone,
This is Harsh and in this blog we are going to see one of the important aspect of Cyber Security that is Open-Source Intelligence. As a security expert you should know about Open-Source Intelligence, so let's get into Top 5 Open Source Intelligence tools.
What is Open-Source Intelligence ?

Open-Source Intelligence is a collection of methods and tools used to collect/grab, analyze data which is accessible publicly, which then can be used in intelligence context. There are many tools and method available for performing Open-Source Intelligence. In other words the penetration tester make use of publicly available information for performing an attack or finding an flaw in a system. So in this blog we are going to study top five Open-Source Intelligence tools.
Top 5  Open Source Intelligence tools/techniques used by security professionals.
#1. Maltego
Maltego is a tool used by Cyber Security Professional to grab/collect publicly available information and view in graphs for Data Mining and Analysis . The link to download is available above. This particular tool is available for Windows, Linux and also for Mac.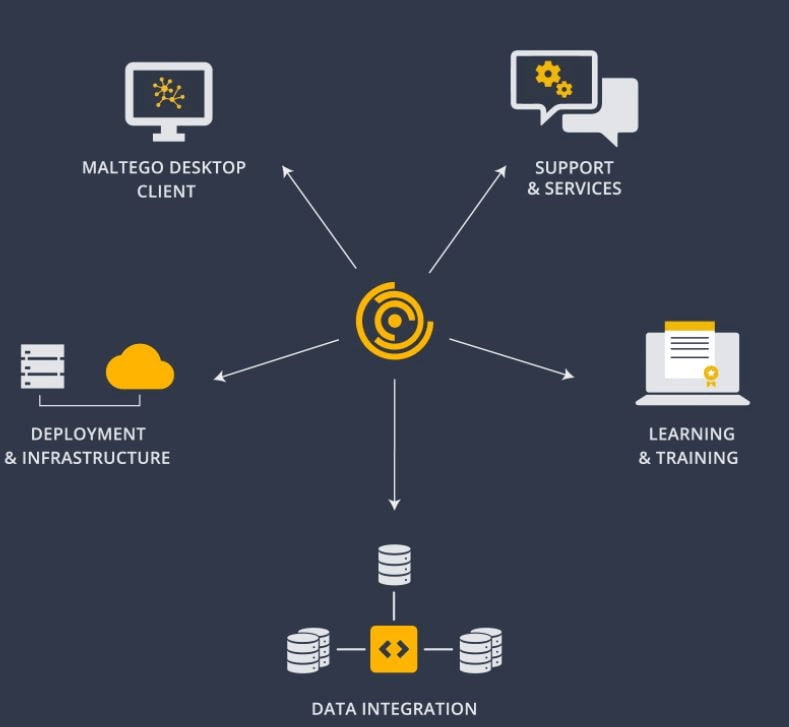 #2. Shodan.io
Shodan is search engine for hackers in security context. This particular search engine is capable of searching the targeted device or a company info include there servers located around the world. This information can include info of devices like computers, laptops, webcams, traffic lights and various IoT devices.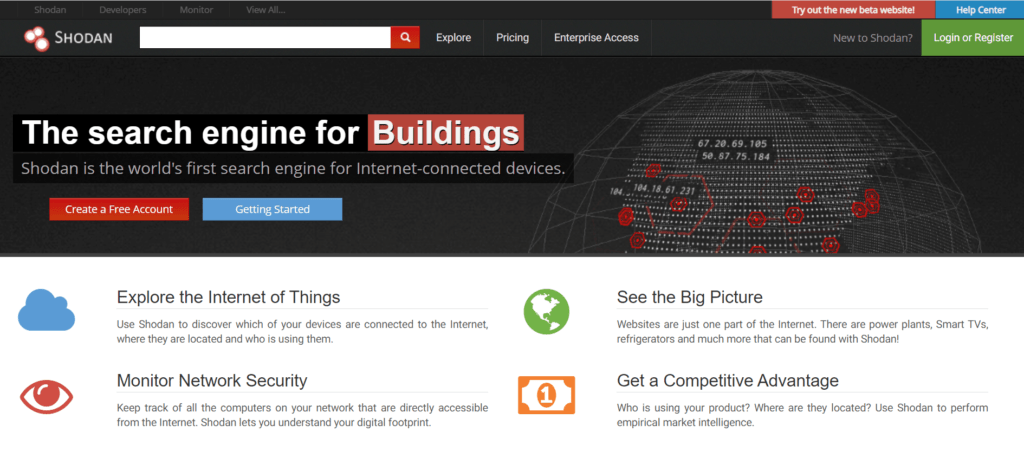 #3. Google Dorks
Google Dorking or Google Hacking are the techniques used by hackers or security professionals to find security flaws to exploit into system/website/server. In this technique the security expert just make use of giant search engine Google.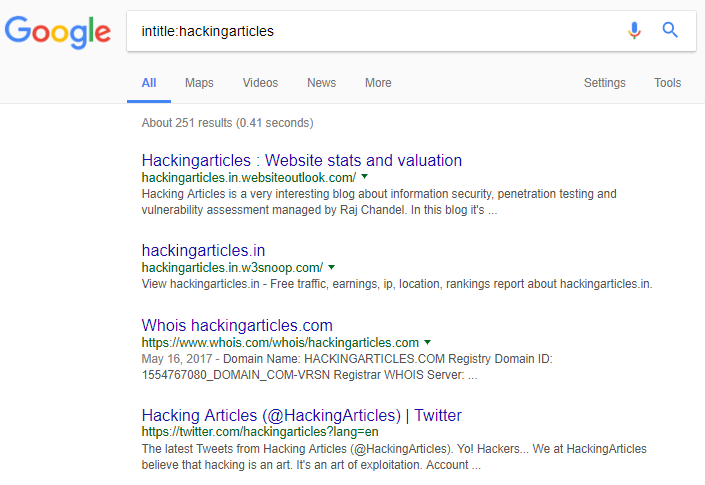 #4. Recon-ng

Recon-ng is a open source tool used to gather information before performing an actual attack. It is a quick and powerful tool to perform reconnaissance. This tools is written in python and comes in-built in Kali Linux.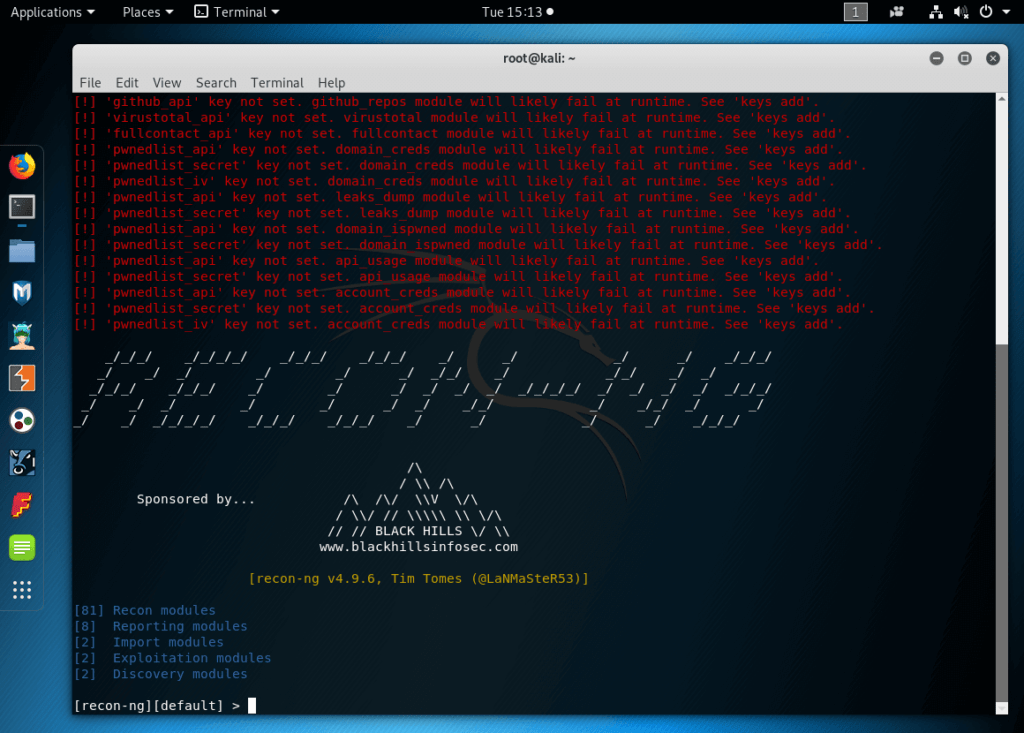 #5. theHarvestor
theHarvestoris tool just like the sublister used by pen tester for gathering information like vulnerable open ports, e-mails, domains, sub-domains. This tool comes in-built with Kali Linux.
Conclusion:
In this article , We have covered top 5 Open Source Intelligence tools.
Related Articles: