In this article, We are going to perform How to Install Jenkins on Windows and Windows Server.
Introduction
Jenkins is one of most popular open source automation tool written in java with built in plugins for Continuous Integration.
It is server based application and have to setup on web servers like Apache,Tomcat.
Jenkins is popular because of  it monitors the repetitive tasks which arises during development of project, For ex, if your team developing a project, Jenkins will continuously trigger code,test your project build and shows the early stage of errors in early stage of development , according developers fix the code error and deploys to production.
Features of Jenkins
Jenkins can be used as a simple CI server or turned into the continuous delivery hub for any project.
Easy installation
Easy configuration
It provides 400+ Pulgin
Jenkins provides extensible features by adding plugins and distributed by build different projects and testing etc.
Prerequisites
One Windows or Windows Server System
Atleast 1 GB RAM
JDK 1.8 or Higher verison is supported
Open Port 8080
Step 1: Install Java SE JDK 8 on Windows
Before installing Jenkins we have to install JDK and currently Jenkins supports JDK8 or higher version
You can be download and install latest version of Java SE from Oracle Official Site
OR
Please follow below article to Download and Install Java SE JDK 8 on Windows 10
How to Download and Install Java SE JDK 8 on Windows 10
Step 2: Download Jenkins for Windows
Next, download the latest Jenkins for Windows from this link https://jenkins.io/download/ and click on windows as shown below,
Step 3: How to Install Jenkins on Windows
Once downloaded, unzip it and double click on jenkins.msi file as shown below.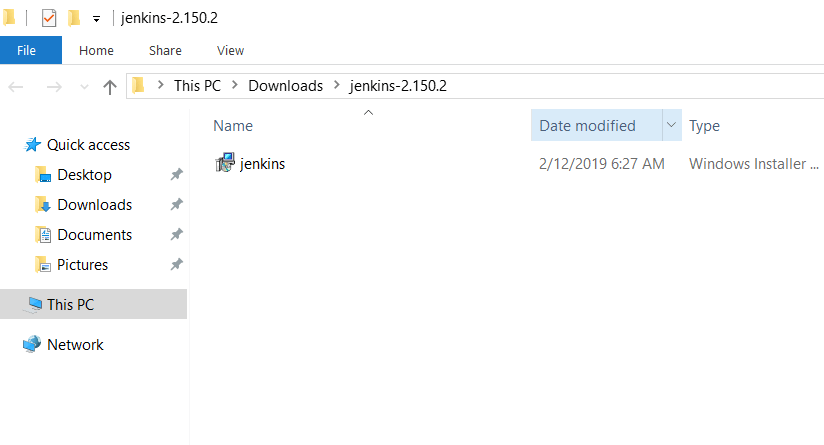 Click "Next" to start the installation.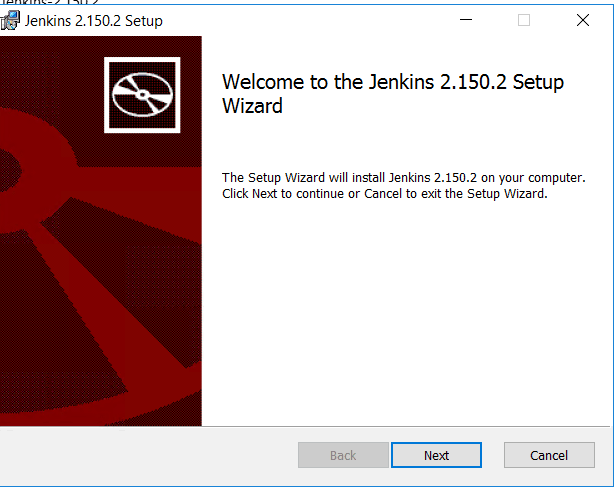 Next, Clink on "Change" button if you want to install to different folder , here i am installing to default folder and click on "Next" button.
Click On "Install" button to start installation process.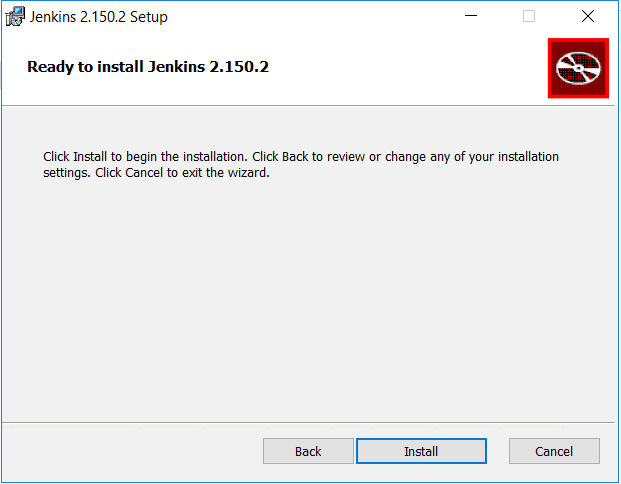 Once done, Clink on "Finish" button to complete installation process.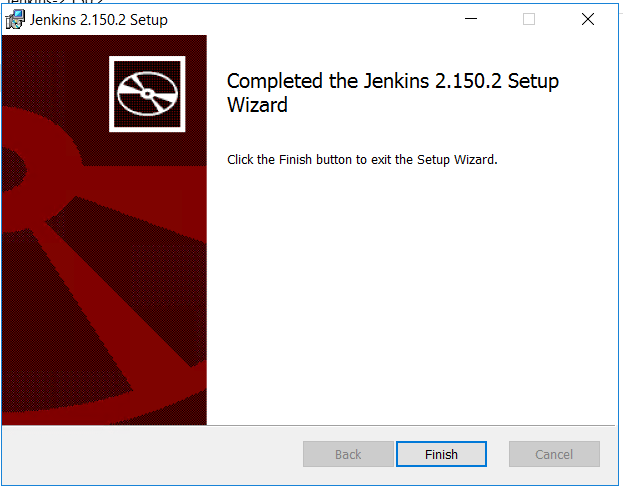 Step 4: Configure Jenkins
Next, You will automatically be redirected to a local Jenkins page to browser, or you can paste the URL http://localhost:8080 in a browser.

To unlock Jenkins, copy the password from the file at C:\Program Files (x86)\Jenkins\secrets\initialAdminPassword and paste it in the "Administratorpassword" field. Then, click the "Continue" button.
Next, You can install either the suggested plugins or select plugins you choose.here, we are selecting Install suggested plugins and wait till complete.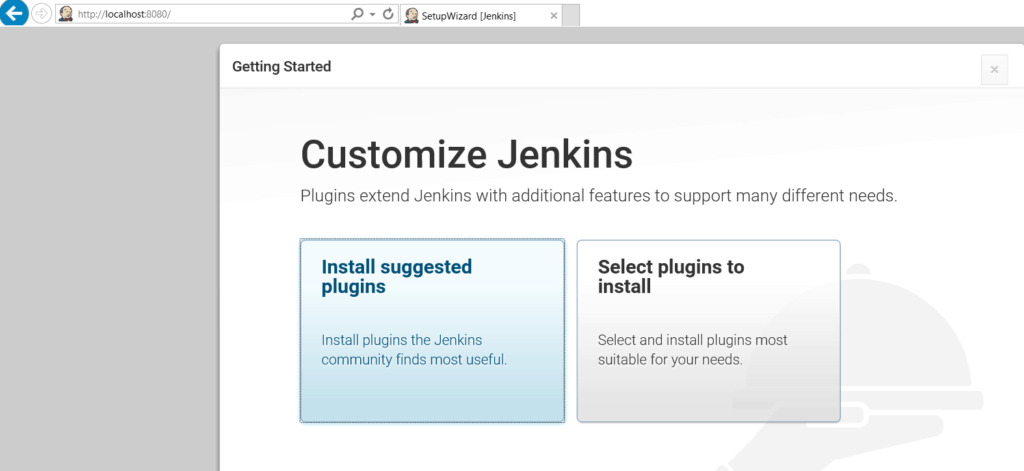 Next ,we have to create an admin user and password for Jenkins. Put in your details and click "Save and Continue."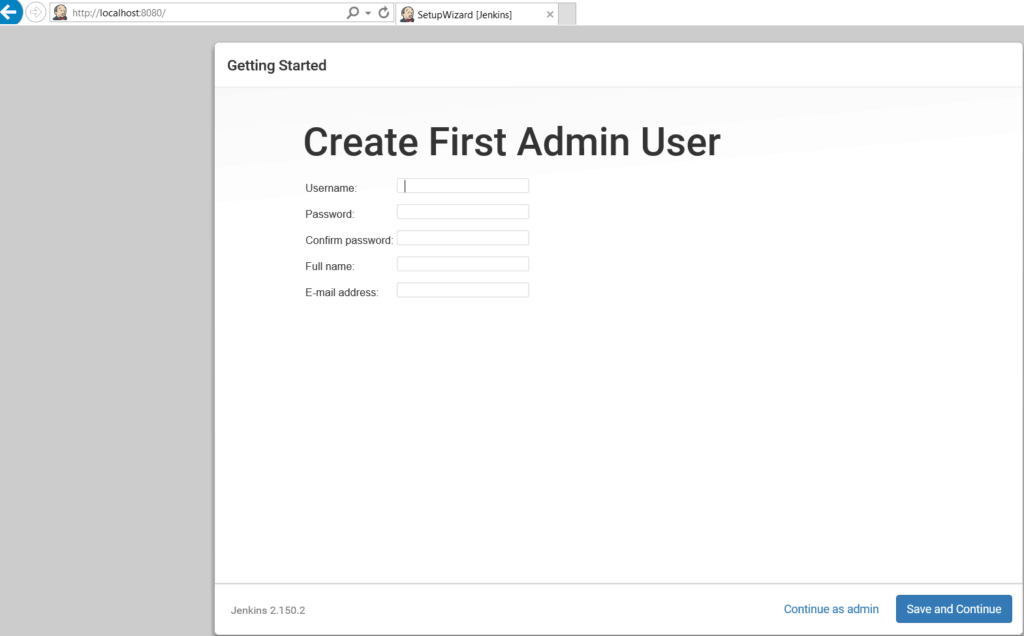 Next, Clink on "Save and Finish" button.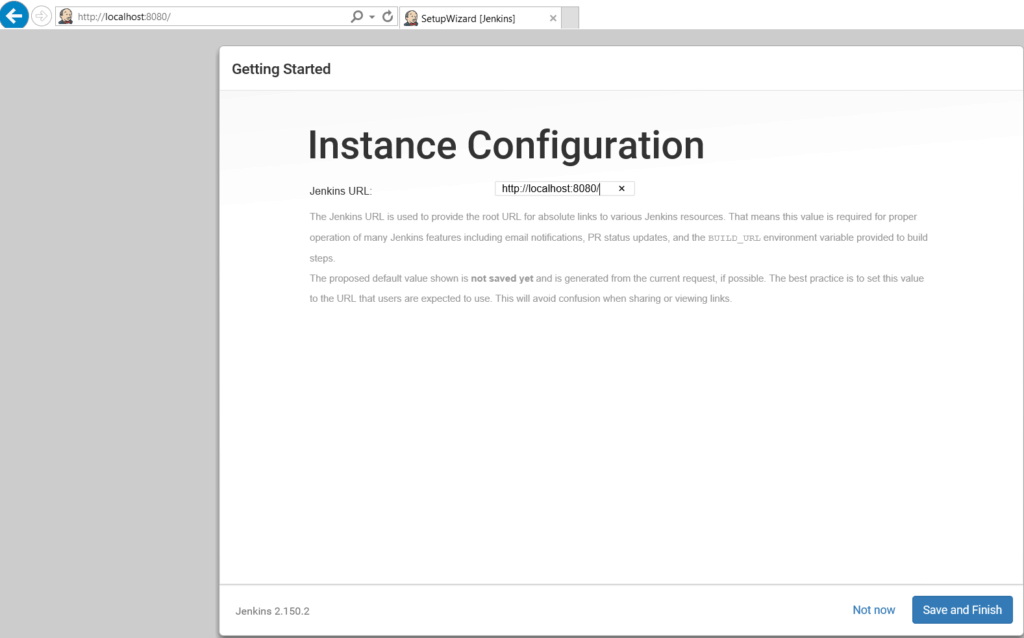 Now, click "Start using Jenkins" to start Jenkins.

Finally, We have Successfully installed Jenkins on Windows Server 2016, Below is Jenkins default Page,
http://localhost:8080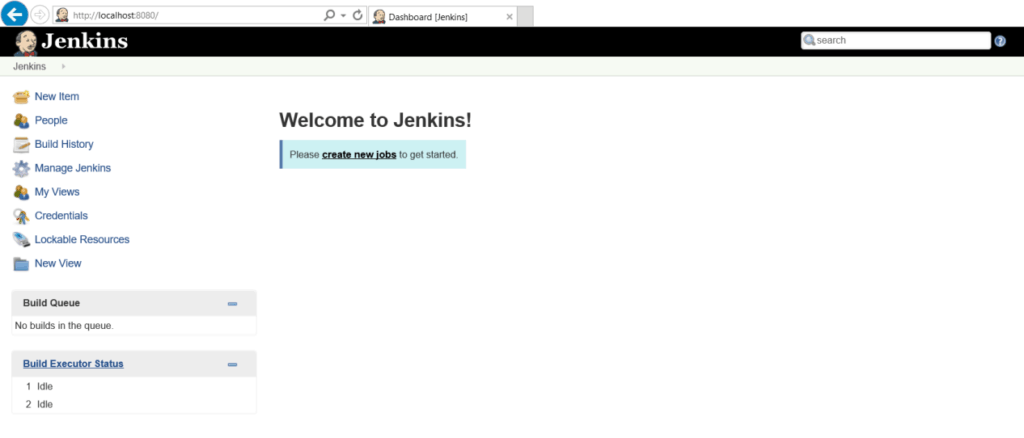 Conclusion
In this article, We have covered, How to Install Jenkins on Windows and Windows Server, Downloaded Jenkins, Installed it and Configured Jenkins on Windows.
Related Articles
How to install Jenkins on CentOS 8
Reference: